I spent several weeks looking for my next backpack - and here are my thoughts on the winner: the YNOT Magnetica / Wildland Scout.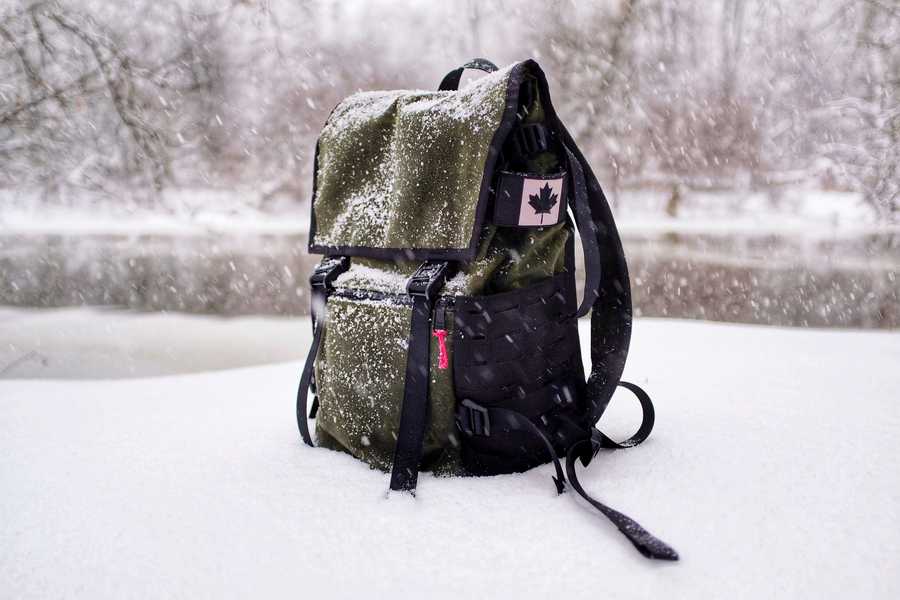 There is so little online about this bag that I wanted to write my impressions for the next seeker who might be eyeing the YNOT Magnetica. Chase Reeves put this bag on my radar, but it stayed pretty low on my list for a while because there wasn't enough information to get a better understanding of the bag; a few comments, a few youtube clips, and Packhacker made a review on YNOT's deployable pack.
When comparing to other brands, the only bias I have towards this bag was it was constructed in my old neighbourhood in Toronto, Canada. 🇨🇦 That's pretty damn cool.
As a frequently moving/traveling software developer, wherever I am - and whatever is in my bag - is my office. I also love to travel minimally, which means what I can fit in my backpack is what I tend to travel with. After an extensive amount of research, I figured the YNOT Magnetica could be the perfect bag for me.
Spoiler: After using this bag daily for 2 weeks - I love it.
Specs & Build Quality
I used their web builder to customize my pack, and what I ended up with is a blend between the Magnetica and the Wildland Scout. There are parts of each bag that I like, and being able to customize the bag specification is a nice touch.
Materials
Every single material used feels high quality. In hand, these bags feel really nice. The internal liner is made from a 400D Diamond Ripstop Nylon which has been treated and feels buttery to the touch.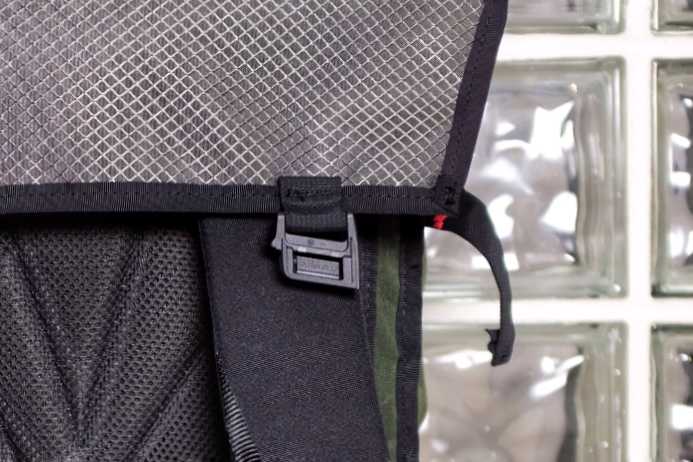 Depending on how you spec the bag, the outer shell can be made with 1000D Cordura, coated X-Pac, 600D Tough Duck, a heavy Army Duck, or Heritage Waxed Canvas. They aren't messing around when it comes to their selection of materials. The amount of choices makes you realize how seriously YNOT's designers take their craft. Nerds!
I opted for the olive waxed canvas which feels incredible.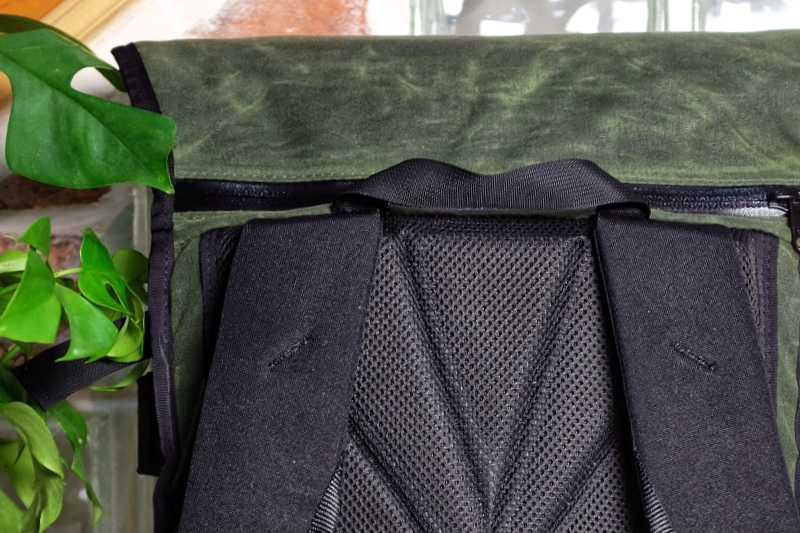 Capacity
Travelling with 25 litres can sometimes feel a bit tight. YNOT says the Magnetica can range from 20-26 litres due to its roll top and I was a tad worried about it being tight.
I stayed optimistic because the bag is technically one large compartment with four compression straps, and the utility of a roll top means you could pack the bag higher as needed. You can really pack the shit out of this bag.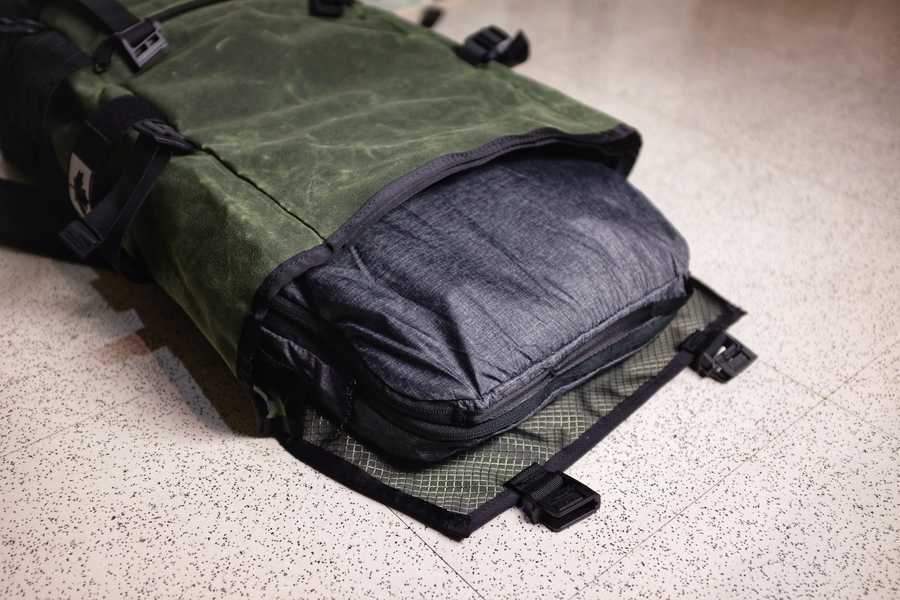 Weather resistance
This bag uses a floating internal liner to better protect your stuff from getting wet. Because of this, I feel pretty confident about this bags ability to keep the internals dry. All zippers used are YKK #10 zips with Aquaguard which feel beefy and smooth. The front pocket is also lined with the same 400D Ripstop Nylon as the floating liner. I've only been caught in the rain/snow twice, and so far so good! Rain just beads right off the waxed canvas.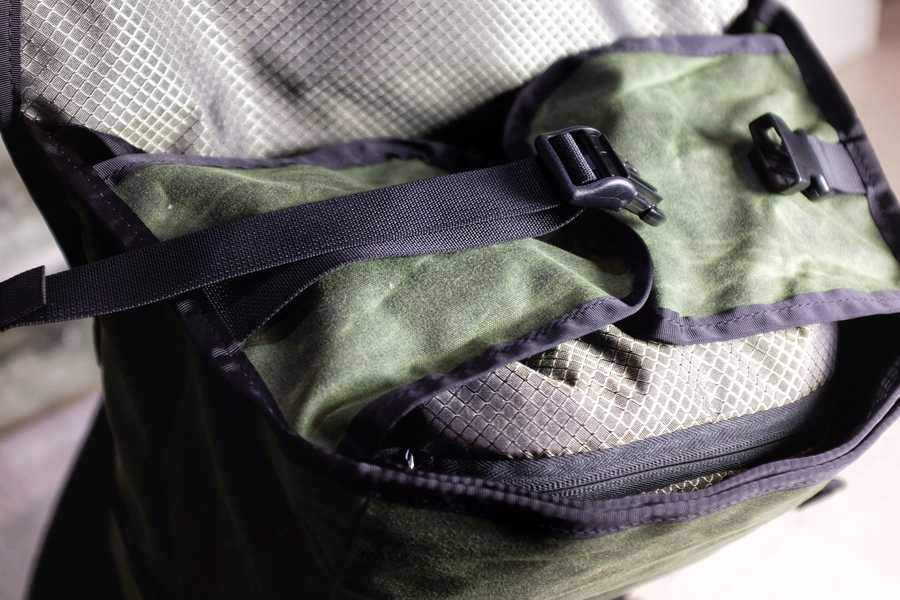 Features
This bag is pretty simple, but that's a positive for me!
Comfort
The straps feel good, the backplate feels solid. The foam used in the shoulder straps is a bit tough, but feels durable. When I put the bag down, the shoulder straps lay flat against the pack, and as soon as I put the bag on, even with a ton of weight, it feels quite natural. There is nothing on the shoulder straps that would dig into your body, it's a very simple (and thoughtful) design. The shoulder straps articulate a lot, Tony (YNOT founder) stated this was done to accommodate a wide variety of necks and shoulders. When its on your back, these shoulder straps don't shift, super nice. The one negative I have about these straps is the underside seems to be wrapped with a thin stretchy material, I'm not sure how well this will hold up over time.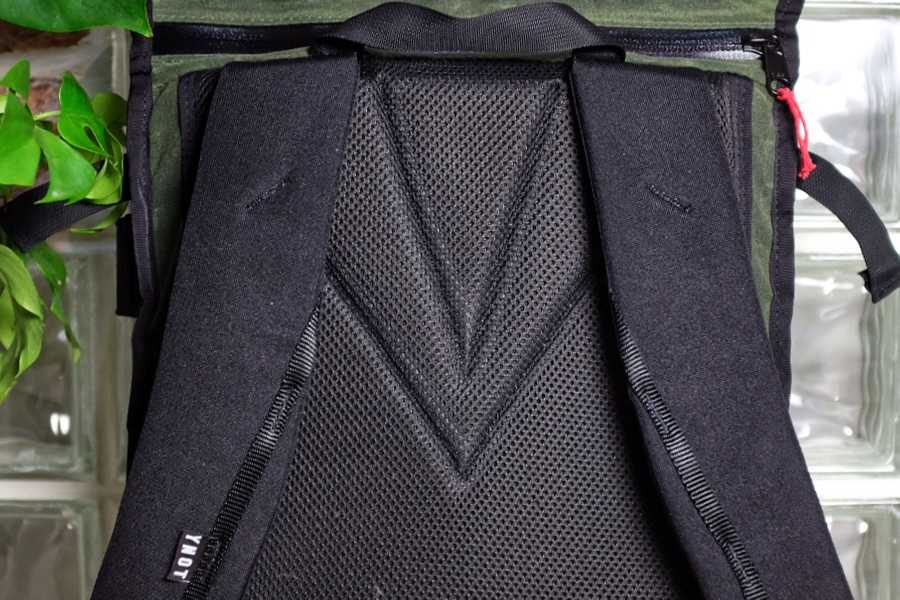 Organization
While there aren't many pockets here, I see this is as a win as the single giant pocket plus the laptop sleeve is all I need, since I'm a big fan of packing cubes.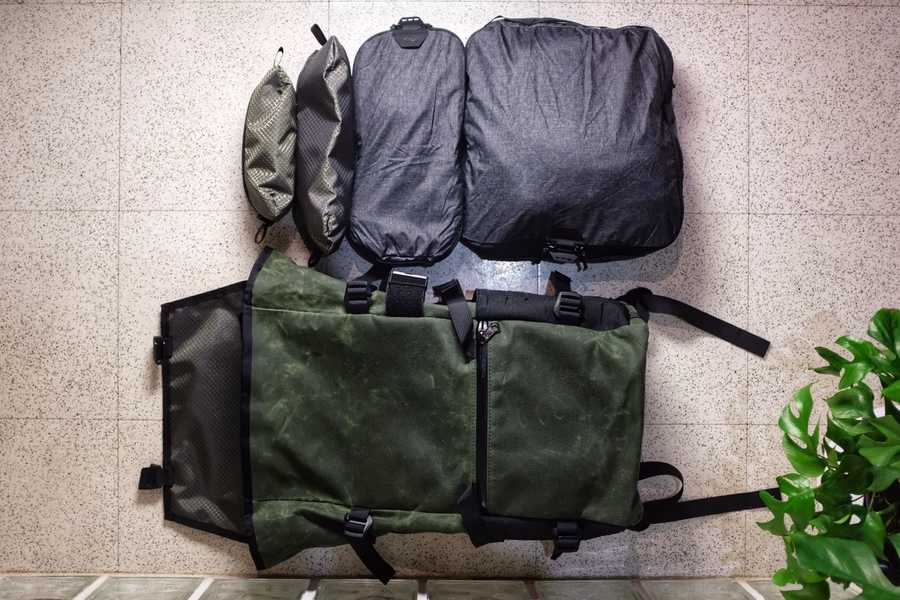 The laptop sleeve is unpadded, and accessible from a top zipper, I love this over a padded sleeve! Any padding would have eaten up internal dimension, if I need that extra protection for my laptop, I use the YNOT laptop sleeve that integrates wonderfully with this pack.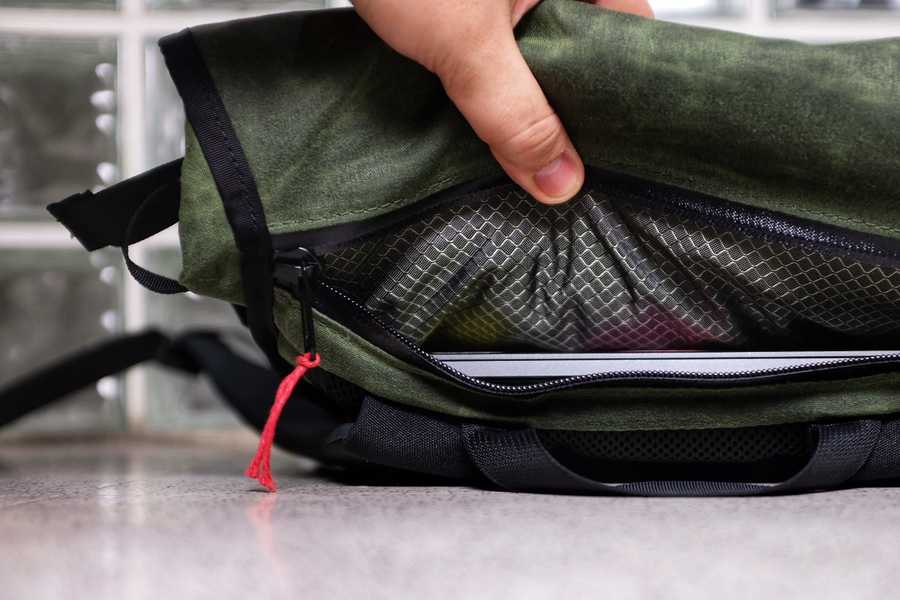 What is here as for pockets is quite thoughtful! I haven't seen anyone else mention this yet, but the front zippered pocket is bigger than you think. Twice as big actually. It goes up about 2/3's the height of the bag, you can stand up a full size sheet of paper inside that front pocket. Also where it's stitched within the bag, doubles as a pouch inbetween the floating liner and outer shell, nice!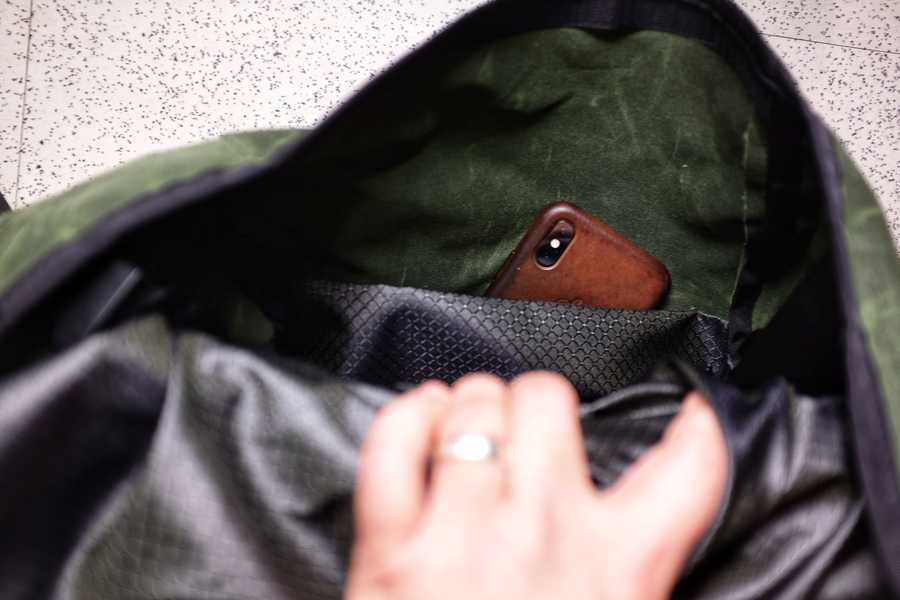 There's two external pockets on each side with no dimension to them, which work well. These pockets don't fit A5 notebooks unfortunately.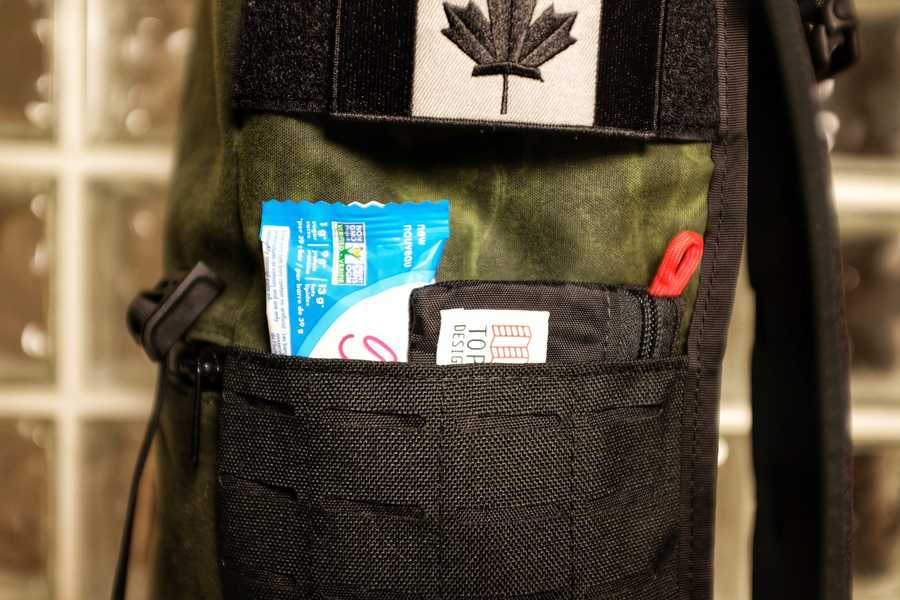 Modularity
What I found to be one of the coolest things about this bag is the external MOLLE (Modular Lightweight Load-carrying Equipment). You can attach two YNOT pouches for more capacity when needed, and fold down when not in use. I've kept one of these at the bottom of my bag for just-in-case scenarios. These side pouches can really be packed up too!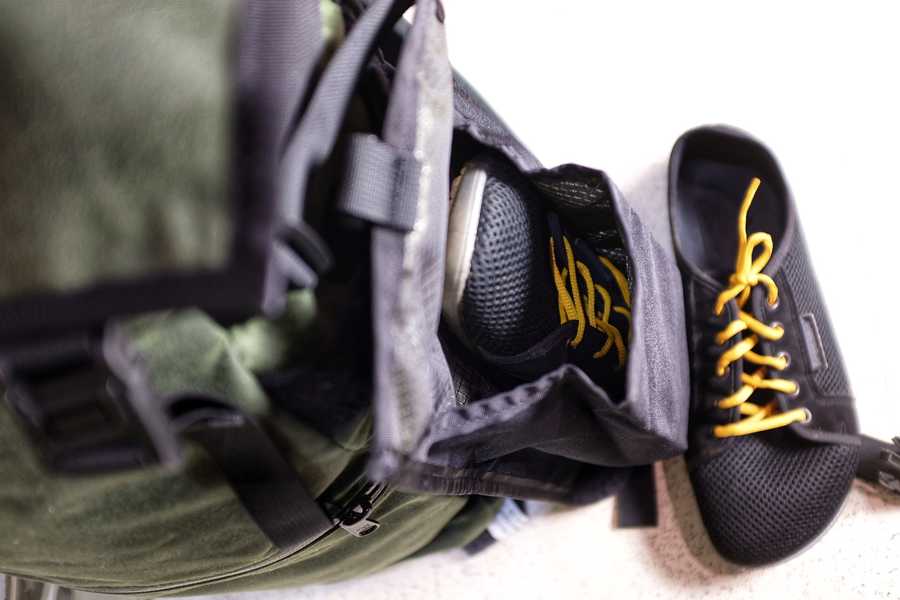 The additional waist strap slots in super easily, and works surprisingly well to lift the weight off of your shoulders. There's more MOLLE on the waist strap if you want to go all out with external pouches.
Inside the bag, there's a loop that you can attach additional sleeves. I've picked two types of sleeves and have been alternating depending on the day and what I need to carry.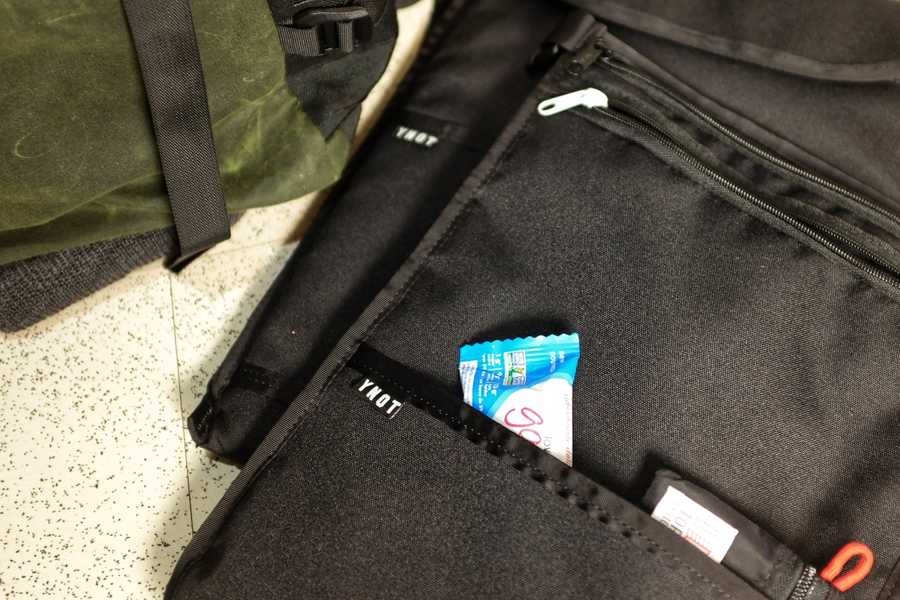 Warranty
YNOT stands by the craftsmanship of their product and offer a lifetime craftsmanship warranty. They will repair damage, for a fee. That's pretty cool.
Closing
There's something to be said about getting to meet the individuals who built your bag. It was a pleasure to meet and thank the people who constructed it, and I'm confident that this bag will be a life-long partner.
---
If you've made it this far, thanks for hanging out with me for a while! You're a bag nerd too.
If you'd like to see updates, let me know. ☺️